BMW

Laurel BMW

1800 Bedford St Johnstown , PA 15902

Sales: (814) 262-7028
Service: (866) 980-1063
Parts: (866) 979-9841

Chrysler

Dodge

Ford

Laurel Ford

135 Ford Drive WINDBER , PA 15963

Sales: (814) 467-5565

Laurel Ford Lincoln

135 Ford Drive Windber , PA 15963

Sales: (888) 799-1825
Service: (888) 481-9617
Parts: (888) 485-0687

Hyundai

Laurel Hyundai

998 Eisenhower Blvd Johnstown , PA 15904

Sales: (814) 266-2345
Service: (888) 418-6112
Parts: (888) 425-8085

Jeep

Lincoln

Laurel Lincoln

135 Ford Drive Windber , PA 15963

Sales: (814) 467-5565

Laurel Lincoln

135 Ford Drive Windber , PA 15963

Sales: (814) 467-5565
Service: (814) 467-5565
Parts: (814) 467-5565

Nissan

Laurel Nissan

1880 Bedford Street Johnstown , PA 15902

Sales: (814) 266-2886
Service: (814) 266-2886
Parts: (814) 266-2886

Ram

Toyota

Laurel Toyota

933 Eisenhower Blvd Johnstown , PA 15904

Sales: (814) 269-3400
Service: (888) 328-7494
Parts: (888) 372-5136
Why Choose Us
Exceptional Customer Service
Investment in the Community
Service Pickup & Delivery
Laurel Auto Group

933 Eisenhower Blvd
Johnstown, PA 15904


Flood City Car Credit

998 Eisenhower Blvd
Johnstown, PA 15902


Laurel Lincoln

135 Ford Drive
Windber, PA 15963


Laurel BMW

1800 Bedford St
Johnstown, PA 15902


Laurel Chrysler Dodge Jeep Ram

1000 Eisenhower Blvd
Johnstown, PA 15904-3317


Laurel Ford

135 Ford Drive
WINDBER, PA 15963


Laurel Hyundai

998 Eisenhower Blvd
Johnstown, PA 15904


Laurel Nissan

1880 Bedford Street
Johnstown, PA 15902


Laurel Toyota

933 Eisenhower Blvd
Johnstown, PA 15904


Laurel Valley Chrysler Dodge Jeep Ram

3656 Route 30
Latrobe, PA 15650-5208


Laurel Ford Lincoln

135 Ford Drive
Windber, PA 15963


Laurel Lincoln

135 Ford Drive
Windber, PA 15963

Inspired by Your Recent Activity
Welcome To Laurel Auto Group
Laurel Auto Group is a locally owned and operated family-based business in Johnstown PA. Our Laurel For Life car dealerships include Laurel Toyota, Laurel Nissan, Laurel BMW, Laurel Hyundai, and Laurel Chrysler Dodge Jeep Ram in Johnstown, Laurel Ford Lincoln in Windber PA and Laurel Valley Motors Chrysler Dodge Jeep Ram in Latrobe PA. Our family of car dealers is proud to serve Greensburg, Johnstown, Ligonier, Somerset, Cumberland, Altoona, and Bedford and the surrounding areas in Cambria, Somerset, and Westmoreland counties.
Laurel Auto Group is a place where genuine care and comfort of our guests is a high priority. Clean facilities and sound processes for customer care and safety are paramount. We know that you have high expectations, and as a car dealer we enjoy the challenge of meeting and exceeding those standards each and every time. With over 200 highly trained, certified, and dependable associates, we strive to solve all of your automotive needs and concerns. We pride ourselves on our team of associates, the quality of service, and our vehicle brands.
Here at Laurel Auto Group, we understand your time is valuable. That's why we provide options to make your next purchase or lease more convenient. If you prefer to do the process from home, you can start with a trade-in appraisal or a
finance application
. Once you select the vehicle you're interested in, you will have options to adjust your payments and purchase online. You can even get your vehicle delivered to your home! If at any point you decide you're more comfortable with one of our
teammates
by your side, we're here to help. Stop in any time we're open to pick up where you left off.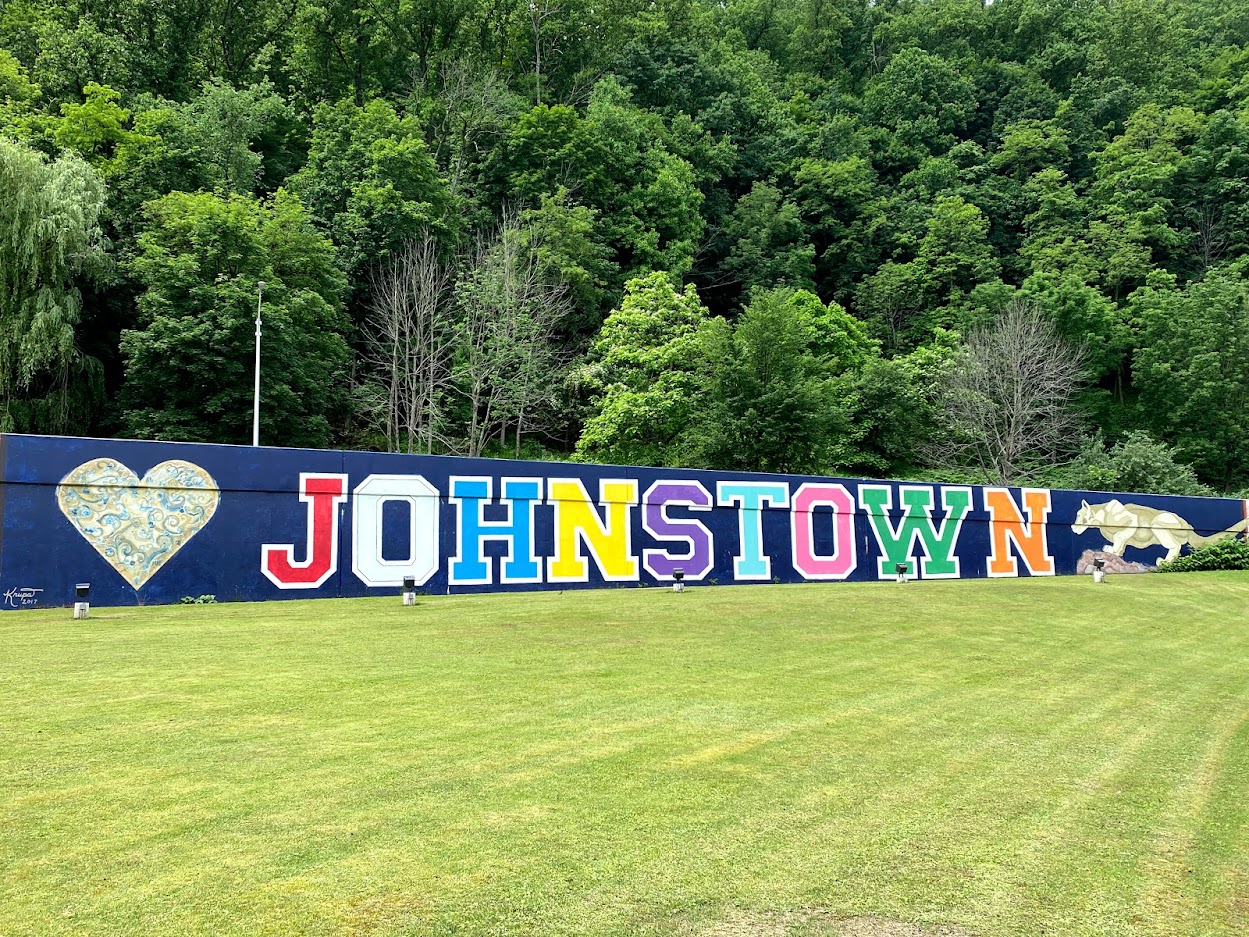 Car Shopping Made Easy
Looking for a new BMW, Nissan, Toyota, Hyundai, Ford, Lincoln, Chrysler, Dodge, Jeep, or Ram?
Our experienced sales staff is eager to share its knowledge and enthusiasm with you. Every team at our car dealers in Johnstown, Windber, and Latrobe, understand that buying a car or truck is an important purchase and we do our best to provide you with a great buying experience. When looking to purchase a new vehicle, we encourage you to explore our selection of new cars for sale. Stop by and visit one of our seven locations or use this site to see them all in one place. Can't find exactly what you're looking for? Call us at (814) 292-1410 and one of our salespeople will be happy to talk with you and provide all your possibilities.
If you are looking to buy a used car, truck, or SUV, Laurel Auto Group offers one of the largest selection of used cars for sale in Johnstown and surrounding areas. We specialize in certified used Toyota, BMW, Nissan, Ford, Lincoln, and all of our makes including Chrysler, Dodge, Ram, Jeep, Hyundai, go through a rigorous quality check inspection but we don't stop there! You will regularly find other manufacturers in our used car selection such as Honda, Kia, Buick, GMC, Chevrolet, and Subaru. Looking to find used trucks near me? With so many locations, Laurel Auto Group will help you find the vehicle you are looking for.
Laurel Auto Group offers many auto financing options. We are happy to work with most local credit unions and banks. If you would like to know if you pre-qualify for a car loan or truck loan, give a call to any of our finance managers at any location. They will be glad to answer any questions you may have, like extended warranty information, GAP insurance, and service contracts. We are happy to help you with information about the differences between buying a vehicle in Johnstown and leasing a car or truck. We want to help you get the best deal on a car for sale in Johnstown. There are many specials and manufacturer's incentives that change each month. Visit our Specials & Incentives page or contact us directly to get the latest information.
We Keep You Going
Our service team at Laurel Auto Group will treat your vehicle like one of our own. We're by your side whenever you need any car
service and repair
work done in Johnstown. What's more, our
auto parts
team would be happy to get you whatever you need to keep your vehicle on the road for many miles to come.
What if you love your car and would like help with service in Johnstown? Maintenance of your vehicle is important and our service locations will be happy to schedule your next auto repair at one of our car repair centers in Johnstown, Windber, or Latrobe. Visit our service page to schedule your appointment or call any location directly.
We can also help you find parts in Johnstown. We offer tires and batteries to fit most makes and models, cars and trucks. Our knowledgeable parts staff will be happy to answer any questions you may have whether it be an OEM part or factory accessory for which you are searching. Our intercompany delivery helps get factory truck accessories or OEM car parts ready for you to pick up quickly.
Laurel Auto Group is proud to be located in the Laurel Highlands. We have been fortunate to earn the trust of many customers since 1984. Laurel Auto Group identifies itself as an "Employee driven" company. It has a spirit, built by family, where it is believed that "happy" employees, that smile and have fun, make happy customers that return for first class products and services for a lifetime. It believes in local support and involvement in the fabric of the community.
At the Laurel Auto Group, its simple...we assist one guest at a time and pledge to provide the finest personal service and facilities every day!
Let us be your Laurel For Life Dealer!